Here are some tips for a first-time international traveller like me in Philippine Airport
Initial security check
The first thing to do is to pass through security at the entrance of NAIA Terminal 3: I put in all my bags at the scanner, removed all metals to my body. Don't be like me – I went to the airport 2 hours before my flight and it's very stressful. So you should be at the airport 4 hours before your flight because it has long lines everywhere.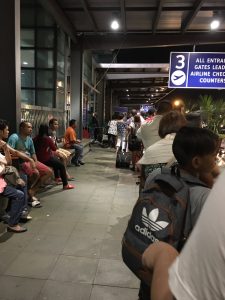 Pay your TIEZA tax.
Paying TIEZA tax was fast and easy. Just give your passport and ticket then wait for the receipt.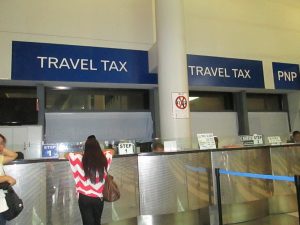 Check-In & Baggage Counter
After paying to TIEZA proceed to the Check-in area and baggage counter. It is the same counter you will not need to line up again for your baggage. In Cebu Pacific Check-In area there are people who will assist you in line and they will give you the departure card, fill-up the departure card while in line, and at the counter they will ask to you your passport and ticket, then put your bag in weighing scale then wait for the boarding pass with sticker of your baggage at the back.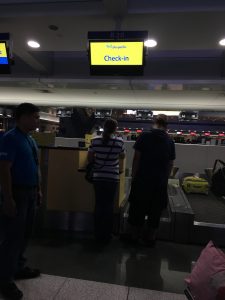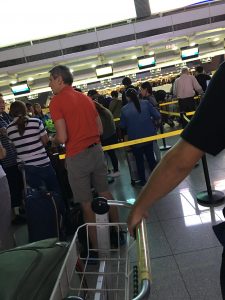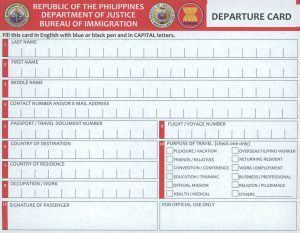 Immigration
Then proceed to the Immigration, a lot of people are being scared of being offloaded with the Immigration Officers just like me of course, but you should not show to them that you are nervous or scared just be confident to answer their questions, the officer ask me my passport and tickets I gave it with departure card and boarding pass and then she ask me:
How you bought your ticket by credit card?
Ans. Yes
Can I see your Card? (I showed her my Credit Card)
What are you gonna do in Russia?
Ans. I will go for a vacation then I show my invitation letter
What is my job?
Ans. Entrepreneur
What course did I finish?
Ans. Business Administration
where I graduated college?
Ans. JRU
Am I travelling alone?
Ans. Yes
She asks me to fill up a form and go on the other side for an interview because my invitation letter has no translation in English, (30 minutes to go before my flight…. but then I still go) I fill up the form then the other officer interviewed me, he asks me:
What will I do in Russia?
Ans. for a vacation,
Where will I stay?
Ans. in Penza
What is your relationship with the person who invited you?
Ans. My Boyfriend
Then he ask pictures I show it to him and he ask for more I show pictures on my phone and then he also ask for the chats that we have the I give my screenshots printed copy of he reads it, then I show my CFO then done he allowed me to go and he ask me to go back to the first officer I've been through for the stamp.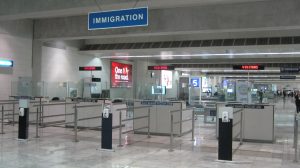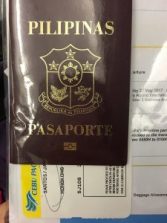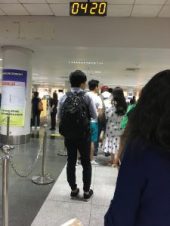 Answer their questions confidently and don't lie it's better to bring lots of document to proof that you will be back in the Philippines and never line up again if you are already got offloaded because they can arrest you.
Final Security Check and Boarding Gate
Finally, I got into final security check put the carry-on bag to the box and remove my shoes and all metals to my body same as an initial security check.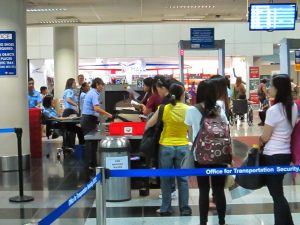 Then I run so far to reach the gate for my flight because it will be close in 15 minutes before my flight and finally I got into the gate before my flight.